Number of sex reassignment procedures in the UK is shooting through the roof: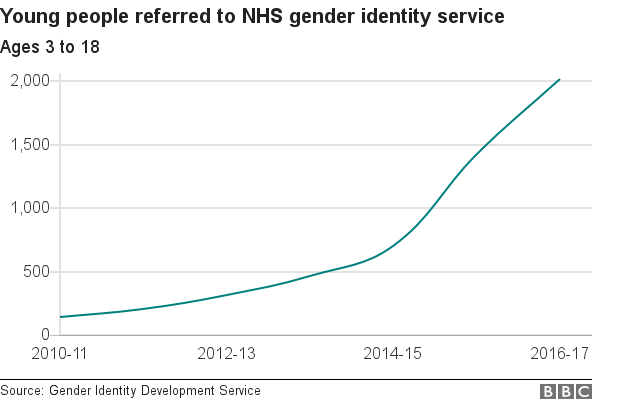 And gender reassignment can start at .. three.
(WTF?)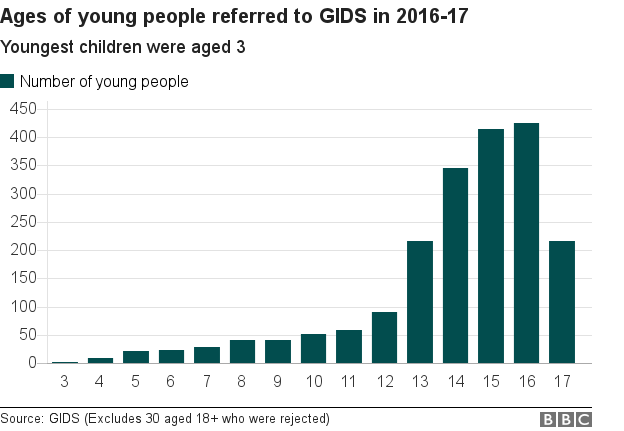 On a tip from the BBC about a pastor facing sanctions for saying 'Come on, girls' to his class,
class which included one 'girl' which had been 'reassigned' as a 'boy'..
http://www.bbc.com/news/uk-england-oxfordshire-41966554
Brits..