Donald Trump pleased Europeans are unhappy with him
US President Donald Trump said if he were popular in Europe, he would not be doing his job. Trump touted the "tremendous service" the US provides European nations, for which they should respect the US.
In his first Cabinet meeting of 2019, US President Donald Trump reflected on his lack of popularity in Europe. The president told reporters on Wednesday that he was unfazed by low approval ratings among Europeans, saying it was his job to demand that Europe treat the US more fairly.
"That's why I got elected," Trump said, reiterating that European countries must be pushed to increase their share of defense spending, a point he has made repeatedly when talking about NATO funding and defense and security in Europe.
"I shouldn't be popular in Europe. If I was popular in Europe, I wouldn't be doing my job," he added.
Trump said Europe was treating the US unfairly on both trade and defense, but he blamed past US presidents for allowing the US to pay for the security of nations. "Germany pays 1 percent; they should be paying 4 percent," Trump said, referring to German defense spending.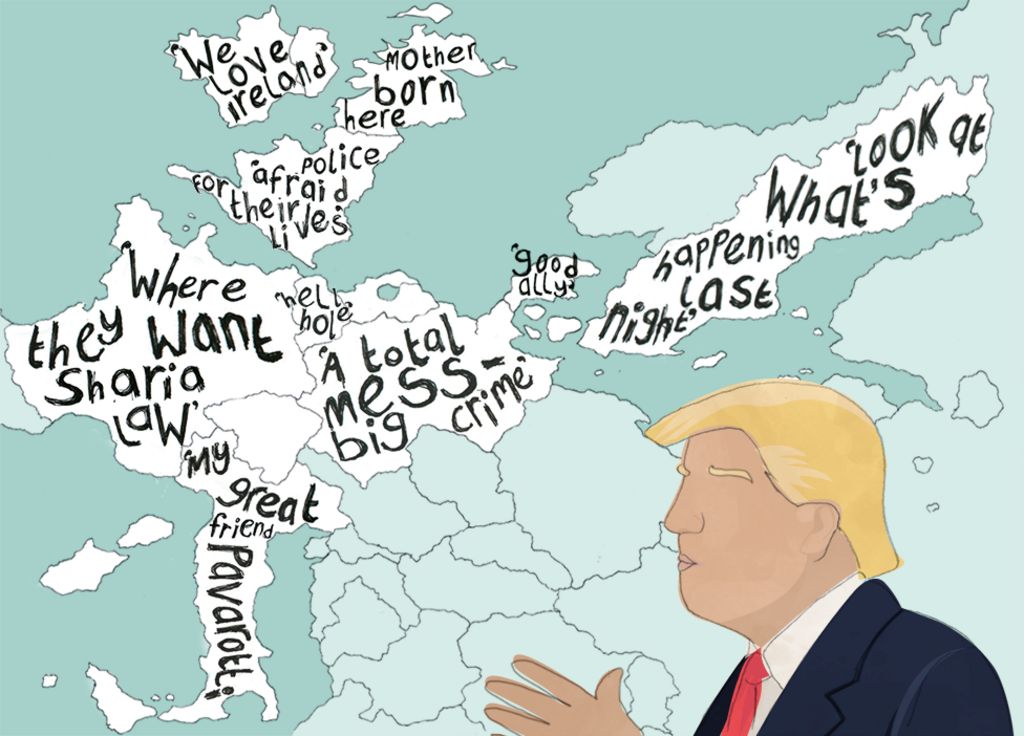 The US president admitted that he was aware of the studies proving his low popularity among Europeans and said he did not care about it.
"I'm not elected by Europeans; I'm elected by Americans, by American taxpayers, frankly," Trump said.
He clarified to reporters that his relationship with European leaders was still good and that he considered them friends.
But he was more dismissive of the European public: "We're doing tremendous service to those countries and they should at least respect us. They didn't respect us and that was the problem."
The president also boasted that if he wanted to, he could be the most popular person in Europe. "I could run for any office if I wanted to, but I don't want to," he added.