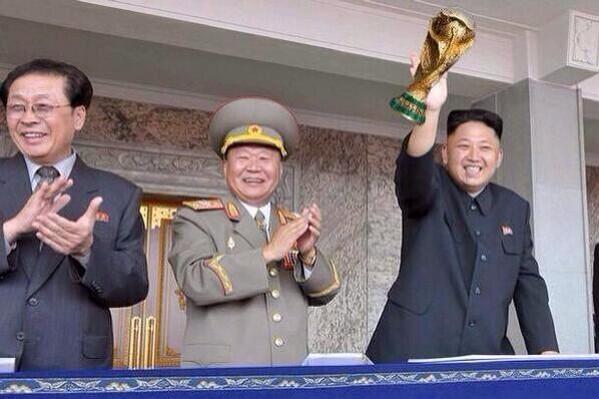 Any scenario where baby Donnie would say he's pleased was a guaranteed win for Kim.
• Kim will get to keep his nukes and ICBMs and will buy the time of Trump's last two years
• Trump gains a photo op and the ability to peddle dubious brags to his Breitbart base.
Oh, almost forgot: Kim gained the right to fuck an oranged toupeed dumb fat white guy.
Come to think of it, it really does not to count it as a win.
(except for someone like Roger)
Trump says summit with North Korea's Kim is 'very, very good'

SINGAPORE (Reuters) - U.S. President Donald Trump said he had forged a "good relationship" with North Korean leader Kim Jong Un at the start of a historic summit in Singapore on Tuesday, as the two men sought ways to end a nuclear standoff on the Korean peninsula.

.. they were soon smiling and holding each other by the arm, before Trump guided Kim to the library where they held a meeting with only their interpreters. Trump had said on Saturday he would know within a minute of meeting Kim whether he would reach a deal.

After some initial exchanges lasting around 40 minutes, Trump and Kim emerged, walking side-by-side through the colonnaded hotel before re-entering the meeting room, where they were joined by their most senior officials.

"There will be challenges ahead," Kim said, but he vowed to work with Trump. Both men sat against in the hotel's library against a backdrop of North Korean and U.S. flags, with Kim beaming broadly as the U.S. president gave him a thumbs up.